Tracer Wire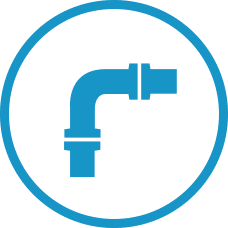 Many of our products find their way to the Water, Gas, Oil, Sewer and Fiber Optics industries in the form of tracer wire, or locating wire.
We make it possible for these guys to find anything they've placed underground. How?
Any piping, tubing, or non-metallic wiring, when buried underground and accompanied by tracer wire, can be easily located and dug up for repairs or replacement, minimizing the amount of earth that needs to moved out of the way to do so.
We have three different types of Tracer Wire:
Why is Tracer Wire better than THHN? It's all in the insulation.