Tray cables are designed for use in a wide range of applications including but not limited to industrial projects, petrochemical refineries, traffic control relays and commercial buildings. They come in a variety of insulation and jacketing combinations and are designed to meet the demands of both light and heavy-duty industrial applications.
Below is an overview of the industrial applications of Tray cable.
1. Oil and Gas Refineries.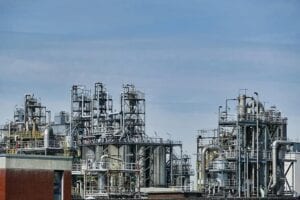 Facilities that extract and manufacture fuel have some of the harshest environments which makes tray cable ideal for use in such facilities. This is because tray cable is recognized for use in Class 1 and 2, Division 2 hazardous locations. Vinyl Nylon Tray Cable (VNTC), for example, may be used in Class I, Division 2 and Class II, Division 2 Hazardous Locations per NEC Art. 501 and 502. To determine the class and division, consult with local inspectors and contractors. Other than being UL listed for use in Class 1, Division 2 hazardous locations, the tray cable used must be corrosion-resistant and perform across all temperatures in wet and dry conditions. A XHHW tray cable may be ideal for use in such locations given its durability and resistance to chemicals and abrasions.
Learn more about Tray Cable Hazardous Condition Class Designations.
2. Mining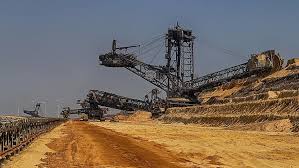 Just like oil and gas refineries, mining environments present some of the harshest environments that may include explosives and exposure to high-heat conditions. While tray cable may be suited for this kind of environment, with the variation in insulation and jacketing combinations, not all tray cables are ideal for such an environment. For example, THHN tray cable, although cheaper is not as robust as an XHHW hence more susceptible to deformations and not ideal for use in abrasive conditions. Our Vinyl Nylon Tray Cable for example is insulated with THHN making it less ideal for mining conditions but our XPTC tray cable insulated with XHHW may be ideal. Hence, one may be better off going with a more expensive XHHW tray cable as opposed to the cheaper alternative i.e. THHN tray cable.
3. Wastewater Treatment Plants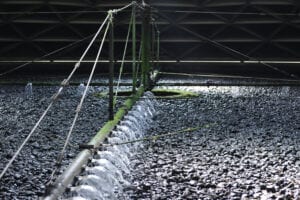 Unlike mining environments, wastewater treatment plants are high-moisture conditions. The use of tray cable in wastewater treatment plants shows its versatility as it is not only suitable for dry conditions but wet conditions too. However, it is always advisable to check in with the engineer as each unique environment calls for specific cable characteristics.
Tray Cable picked for use in such wet locations should have a jacket that is marked as moisture and chemical resistant. An example of this would be XPTC cable that is not only suitable for installation in both wet and dry locations but can also withstand the chemical exposure in the treatment plants. XPTC cable is also recognized for use in Class 1 and 2, Division 2 hazardous locations making it ideal for use in wastewater treatment plants.
4. Electrical Co-generation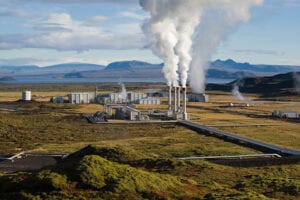 Electricity producing facilities vary widely from renewable energy plants to oil and natural gas plants. With this variety, one must take into consideration the specific characteristics of the environment in order to pick the right tray cable. While the tray cable used in oil and gas electricity generation centers should be marked for use in hazardous conditions, those used in renewable energy plants should also be weather resistant.
The specific needs of these facilities require that the tray cable be carefully picked with factors such as jacketing and insulation in mind. An example of a tray cable used in electrical co-generation includes the Wind Turbine Tray Cable (WTTC) designed for environmentally friendly wind turbine applications.
While different, these facilities share a commonality of harsh environments that include not only harsh weather but high heat conditions. Therefore, tray cables used in these powerplants should be able to withstand temperature extremes and humidity. oil exposures and high electromagnetic interference (EMI) emissions. For example, choosing a shielded tray cable over an unshielded one could help reduce EMI emissions by using a foil and braid.
Tray cable is tough and can be deployed in wet or dry locations and indoors or outdoors, making it versatile hence ideal for a range of industrial applications.
Browse our list of Tray Cable products to find out the ideal cable for your project.
Want more copper content?
Subscribe to the Kris-Tech Blog