Sometimes called simply "vinyl," Polyvinyl Chloride (PVC) provides cables with the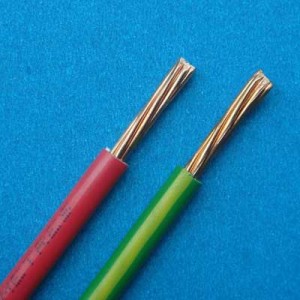 ability to resist oils, acids alkalis, sunlight, heat weathering and abrasion. This range of properties makes PVC a great outer covering for such wire types as underground feeders (UF), control, street lighting, direct burial wires and aerial.
It's often used as an impervious jacket in installations that require cables to be highly protected. Most PVC compounds do not have extremely high- and low-temperatures in the same formulation, and usually range from -20°C to60°C. Different varieties also have different pliability and electrical properties.
PVC can be found on such copper wire products as Machine Tool Wire (MTW), Appliance Wiring Material (AWM) and TW/THW, among others.
Want more copper content?
Subscribe to the Kris-Tech Blog