Marketing these days can be a constant uphill battle. Customers are fickle and more tech-savvy than ever, making it incredibly difficult to hold their attention for long periods.
So how do electrical distributors join the fray and build loyalty online? Easy – they dip into their digital marketing toolkit and build an online presence that puts them front and center with their best prospects and customers.
We highlighted some digital marketing tools to help you hit the ground running. The list is far from complete and as this infographic from Chiefmartec.com shows, the landscape of marketing technology is vast, so knowing what to use is heavily contingent on a particular distributors' needs. These platforms and products can help you create a marketing program that generates positive ROI and supercharges brand awareness in no time!
Digital Advertising Platforms:
Communication Tools: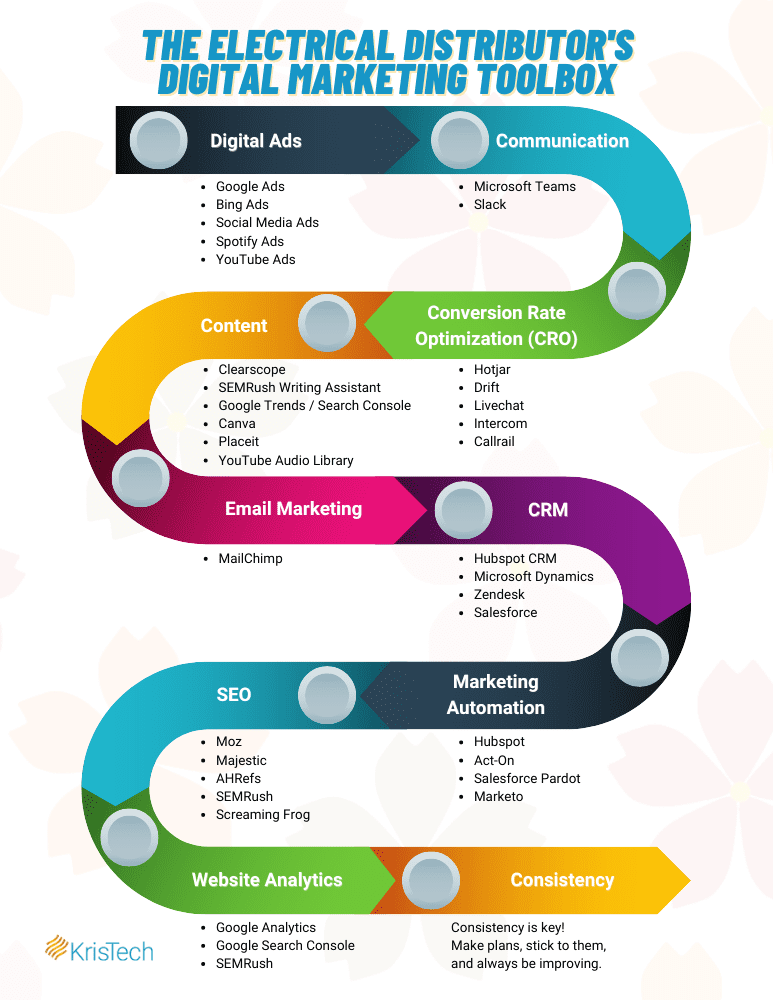 Content tools:
Conversion Rate Optimization:
CRM:
Email Marketing Platform:
Marketing Automation:
SEO tools:
Website analytics tools:
Digital marketing usually has different platforms to help with each stage.
Pick and choose tools that help you jumpstart your marketing program today and make it easier for you to compete in six months, two years, or even longer.
Want more copper content?
Subscribe to the Kris-Tech Blog