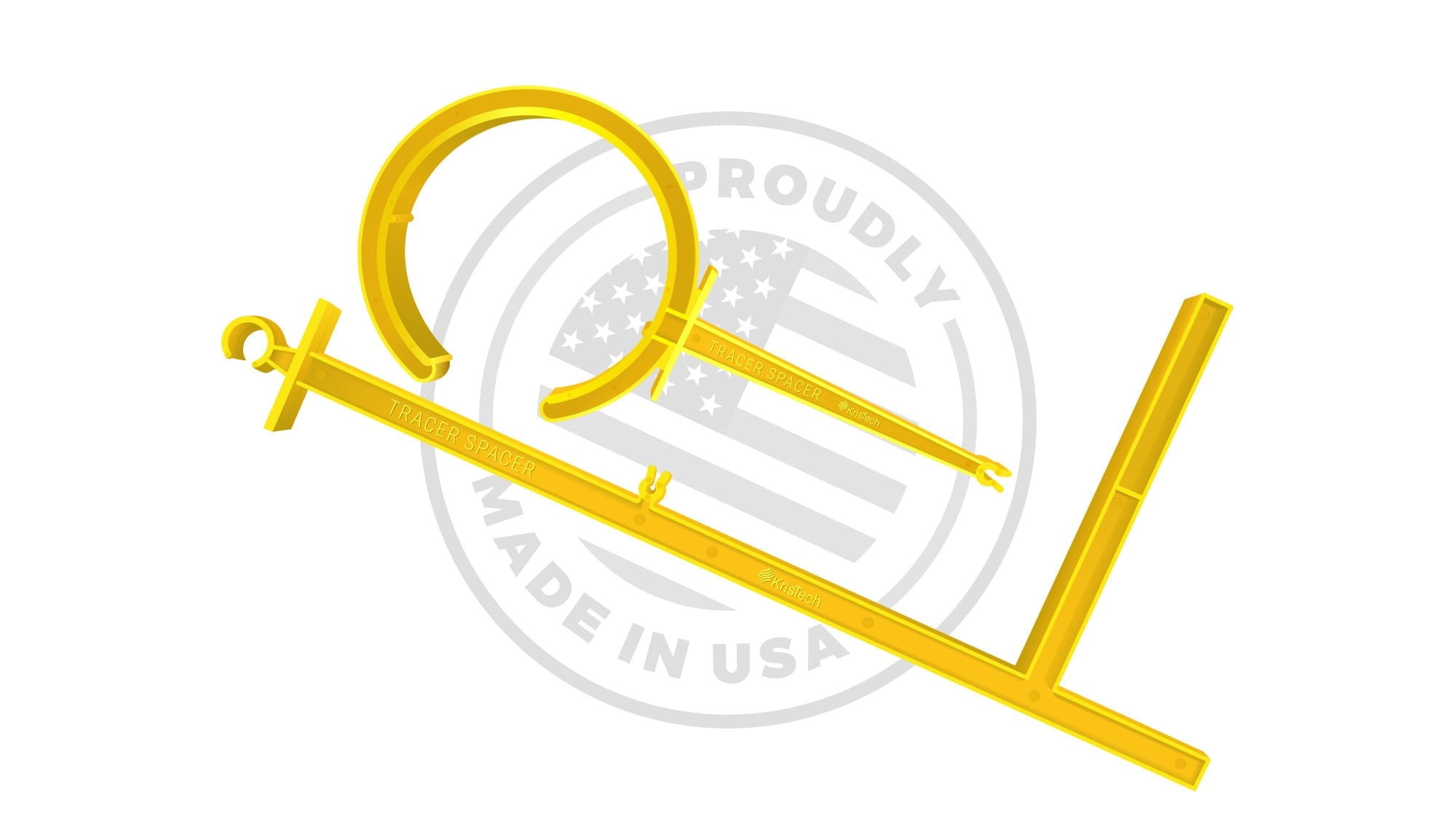 View Specification Sheets:
Common Trench Spec Sheet >
TracerSpacer Spec Sheet >
Tracer wire should never be in direct contact with PE gas pipes or other underground services, as lightning strikes or stray voltage can result in property damage and even loss of life. TracerSpacers are simple devices that maintain a consistent separation between tracer wire, plastic pipe, and other joint trench utilities.
Essential for Safety
TracerSpacers help eliminate wire-to-pipe contact and dangerous electrical shorts caused by improper installation or excavation damage.
Reduces Third Party Damage
TracerSpacers ensure that tracer wire remains up to six inches apart from underground pipes and other assets. This separation reduces potential damage from digging for mismarked underground facilities.
Kris-Tech's TracerSpacer for Common Trench provides a 12" separation from other utilities while keeping the tracer wire close for accurate locating.
Increases the Accuracy of Future Stakeouts
Kris-Tech TracerSpacers ensure that tracer wire remains co-located with pipes and conduits during backfilling, making it easier to locate underground assets in the future.
Cost-Effective and Easy To Install
TracerSpacers are simple, low-cost devices that quickly snap onto pipes and other underground assets to keep them separate from the tracer wire.
Designed for Code Compliance
Kris-Tech TracerSpacers are built to meet all applicable safety code requirements, including the National Electric Safety Code and Federal Safety Standard 49 CFR 192 (addressing 'the transportation of natural and other gas by pipeline').