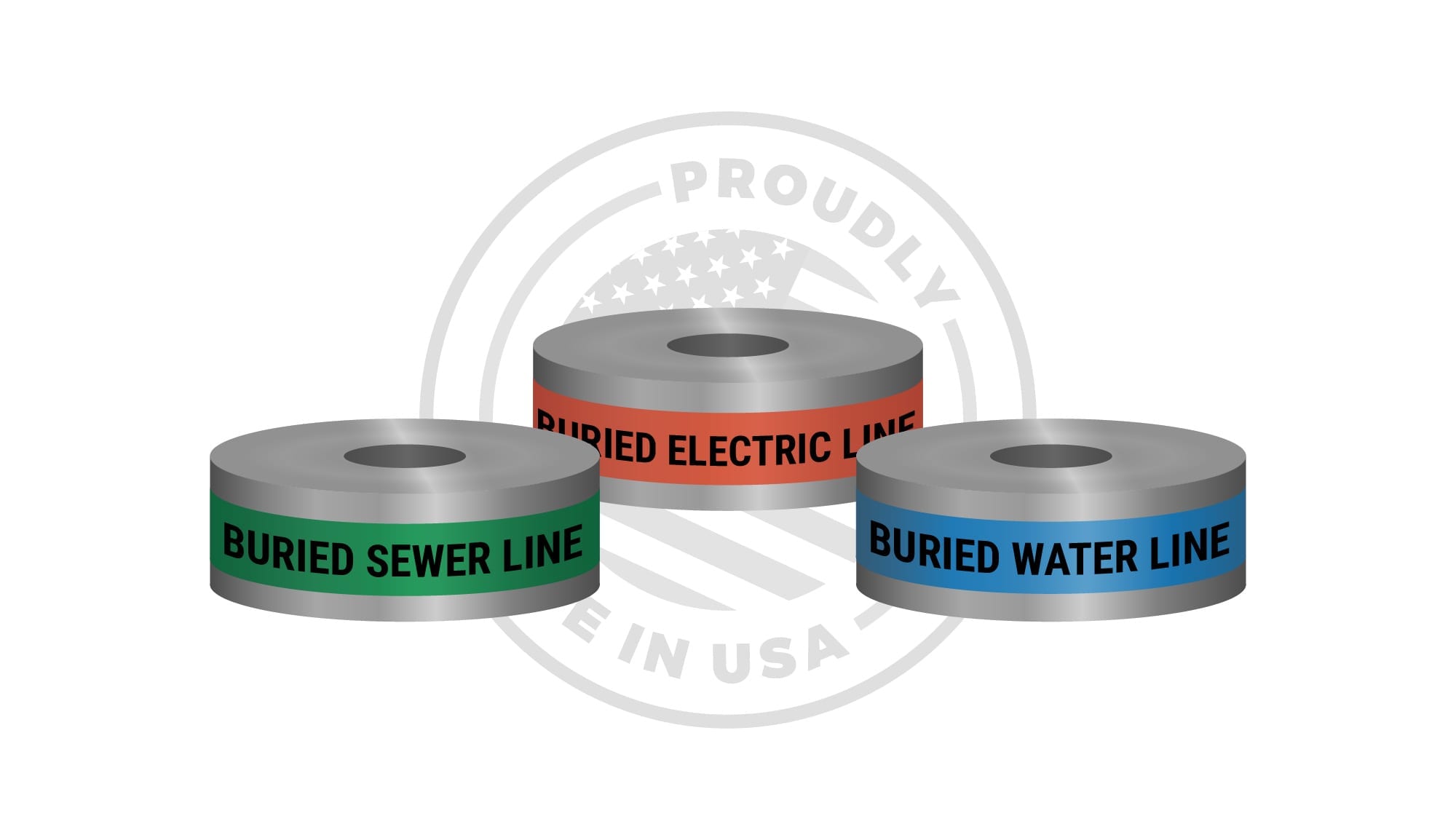 Kris-Tech's underground marking tape is available in detectable and non-detectable versions, is manufactured for strength and high visibility, and is APWA color coded to identify different utility types.
Available Products
Non-Detectable Marking Tape
Standard. Made with 100% prime resins and heavy metal free pigments, our 4mm non-detectable tape alerts diggers and identifies underground utilities.
Super-Stretch. Our 6mm tape is constructed with specialized polymers and is stretch up to 1000%.
Woven Reinforced. Our strongest warning tape is 8mm thick, has excellent tensile strength, and is available in red, orange, and yellow.
Detectable Marking Tape
Kris-Tech's three-part laminated, aluminium core detectable marking tape is designed to identify and locate non-metallic lines and utilities. Printing is embedded in the tape to provide a permanent message.
Barricade Tape
Kris-Tech's barricade tape is available with stock legends for a range of construction and industrial applications. Designed to preserve colors and printed messaging, even with prolonged exposure.