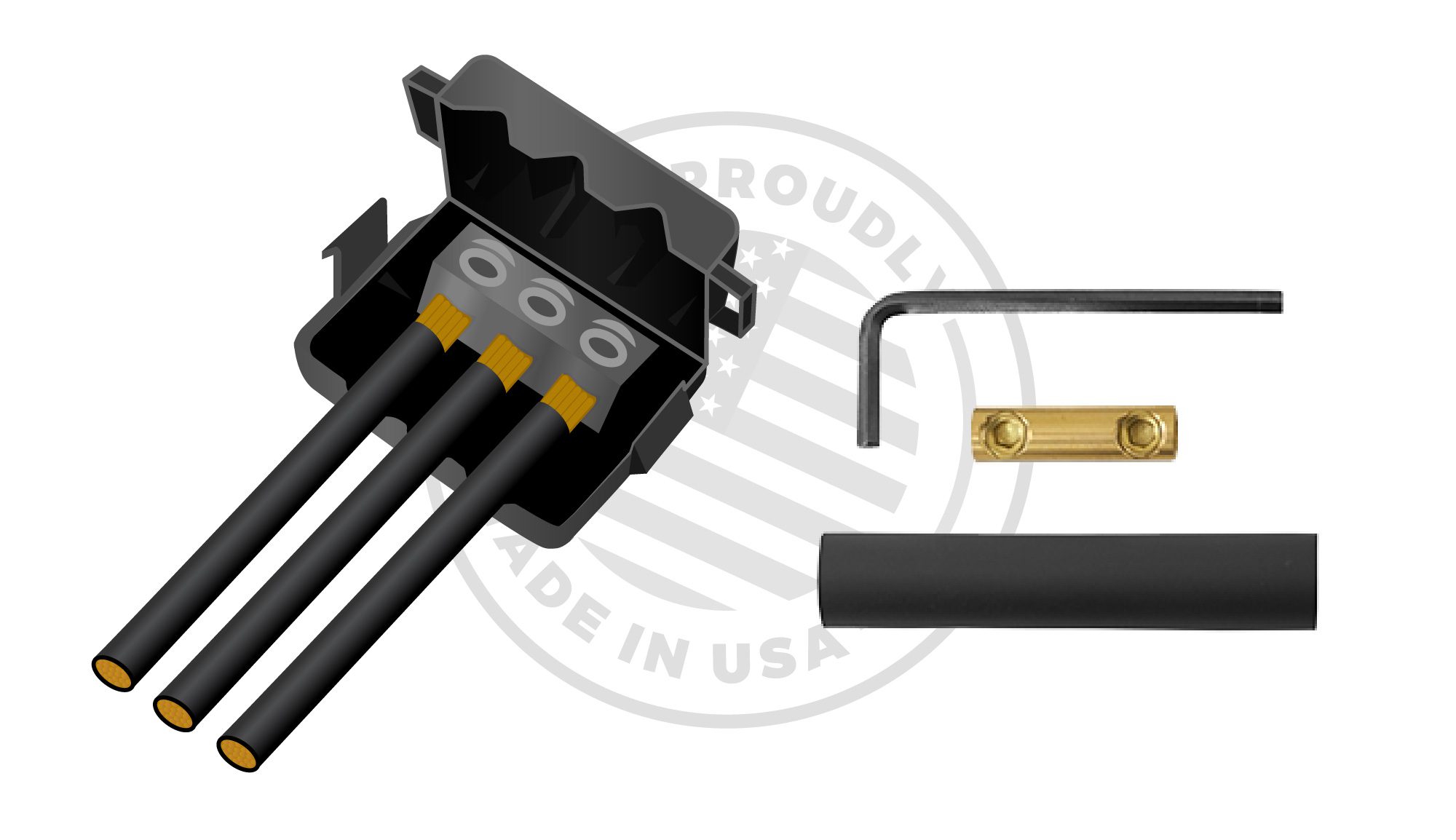 Description
Kris-Tech Pipe Burst Connectors are used for splicing and running service lines on pipe bursting tracer wire. This application requires connectors that can accommodate a range of wire sizes.
In-Line Splice Connectors are brass screw-tight lugs well-suited for line splicing. They incorporate a quick-curing heat shrink that forms a weather-resistant connection.
Three-Way Connectors are tin-plated copper alloy built from 3/8″ x 1/2″ material with 1/4-20 slotted stainless steel set screws. They use pre-filled dielectric gel for additional corrosion protection.
Application
NO SPEC SHEET AVAILABLE
Features
NO SPEC SHEET AVAILABLE
Available Products
Kris-Tech In-Line Splice Bursting Connector
Kris-Tech Three-Way Bursting Connector