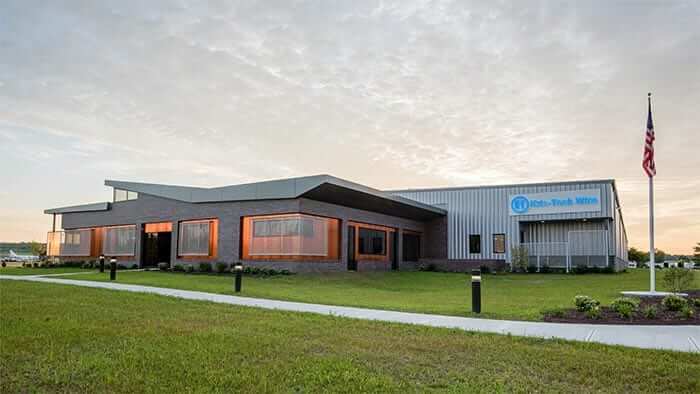 We at Kris-Tech Wire Co. have moved! Our new facility is just a mile from our old one, and is now located in Griffiss Business Park, in Rome NY (the "copper city"). After 30 years in our original location, this move marks a substantial growth in size, improvement in efficiency, and enhancement in the capabilities of our company.
We look forward to supporting our customers in new and different ways, while maintaining those qualities that make us unique in our market: short lead times, excellent customer service, and quality products. As Kris-Tech grows, we do not plan on compromising those values that have long positioned us as the premium supplier in our industry. Please give us a call to learn more, or stop in!
Kris-Tech is a vertically integrated manufacturer of copper wire. We draw, anneal, and twist our material in-house, and extrude various plastics over it before shipping it to customers across the country. We are a niche manufacturer, focused on short lead times and responsive customer service. Product lines include XHHW, RHW/USE, PV, PE Tracer Wire, HMWPE, SIS, TW/THW, MTW/AWM/TEW, among others.