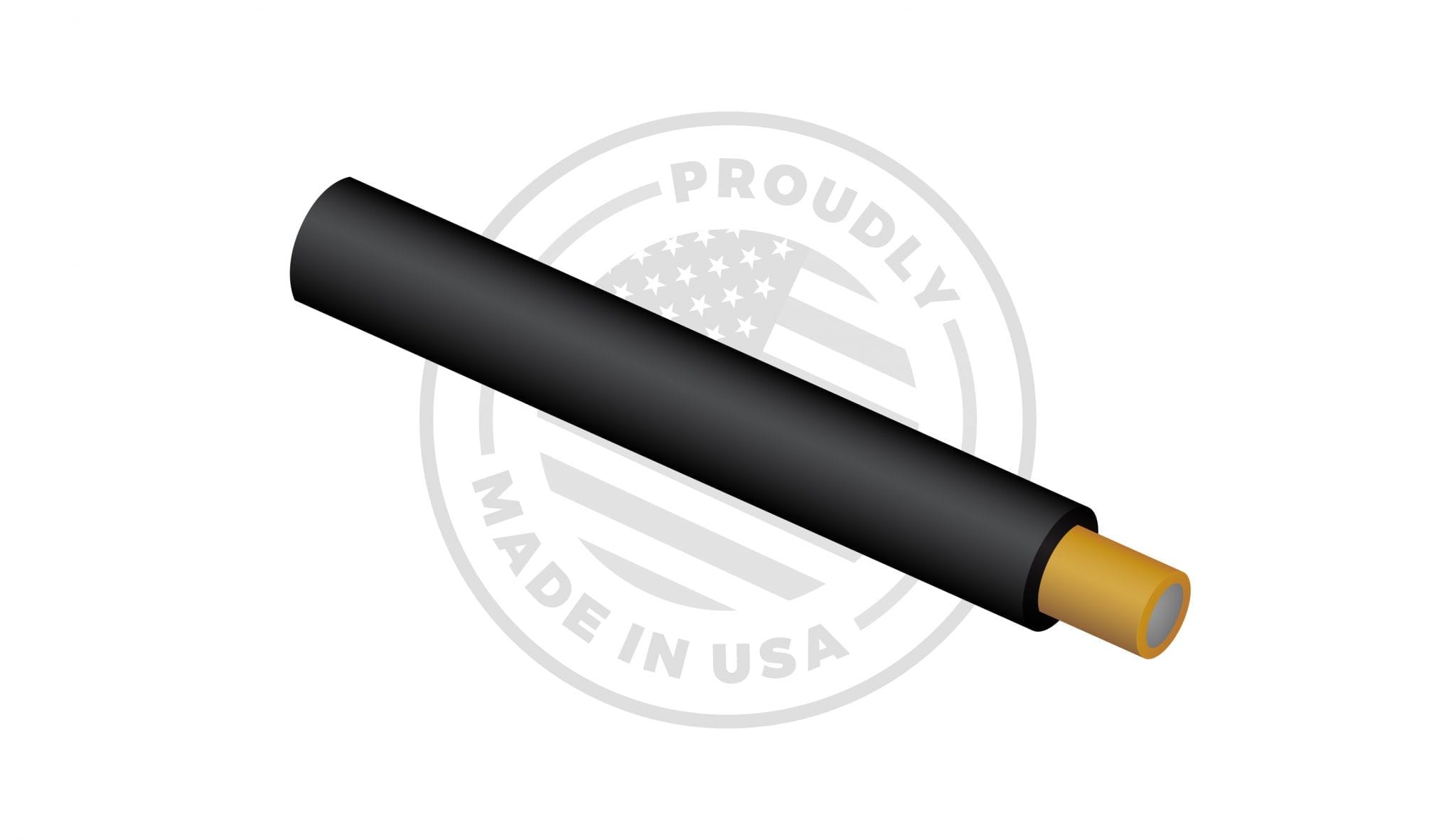 View Specification Sheets:
8 AWG High Strength CCS >
10 AWG High Strength CCS >
12 AWG High Strength CCS >
14 AWG High Strength CCS >
Description
Kris-Tech's Copper Clad Steel (CCS) High Strength Tracer Wire is a solid steel core conductor with a concentrically clad copper coating, insulated with a high molecular weight polyethylene (HMWPE). Kris-Tech's CCS Tracer Wire is available in 30V or 600V versions and can be used in both wet and dry conditions at a maximum continuous operating temperature of 75°C.
Features
Copper clad steel combines the strength of steel with the electrical and corrosion-resistant properties of solid copper. Kris-Tech's CCS tracer wire offers twice the tensile breaking strength of copper but is 11% lighter. While less ductile (flexible) than copper, CCS tracer wire can stretch more than 15% to offset wire movement that may occur post-burial.
The HMWPE insulation is rugged, durable, and engineered for excellent moisture and abrasion resistance.
Application
CCS tracer/locator wire is used to locate a buried cable or pipe. The higher tensile (breaking) strength of CCS makes it well-suited for Open Cut applications.
Standards
ASTM
ICEA/NEMA
Direct burial rated
Available Products
Sizes #18 through #8 AWG solid conductors
Available in all colors, as standardized by the American Public Works Association (APWA) Uniform Color Code for Underground Utility Lines
Available custom printing legends
Custom packaging and knock-out cartons available